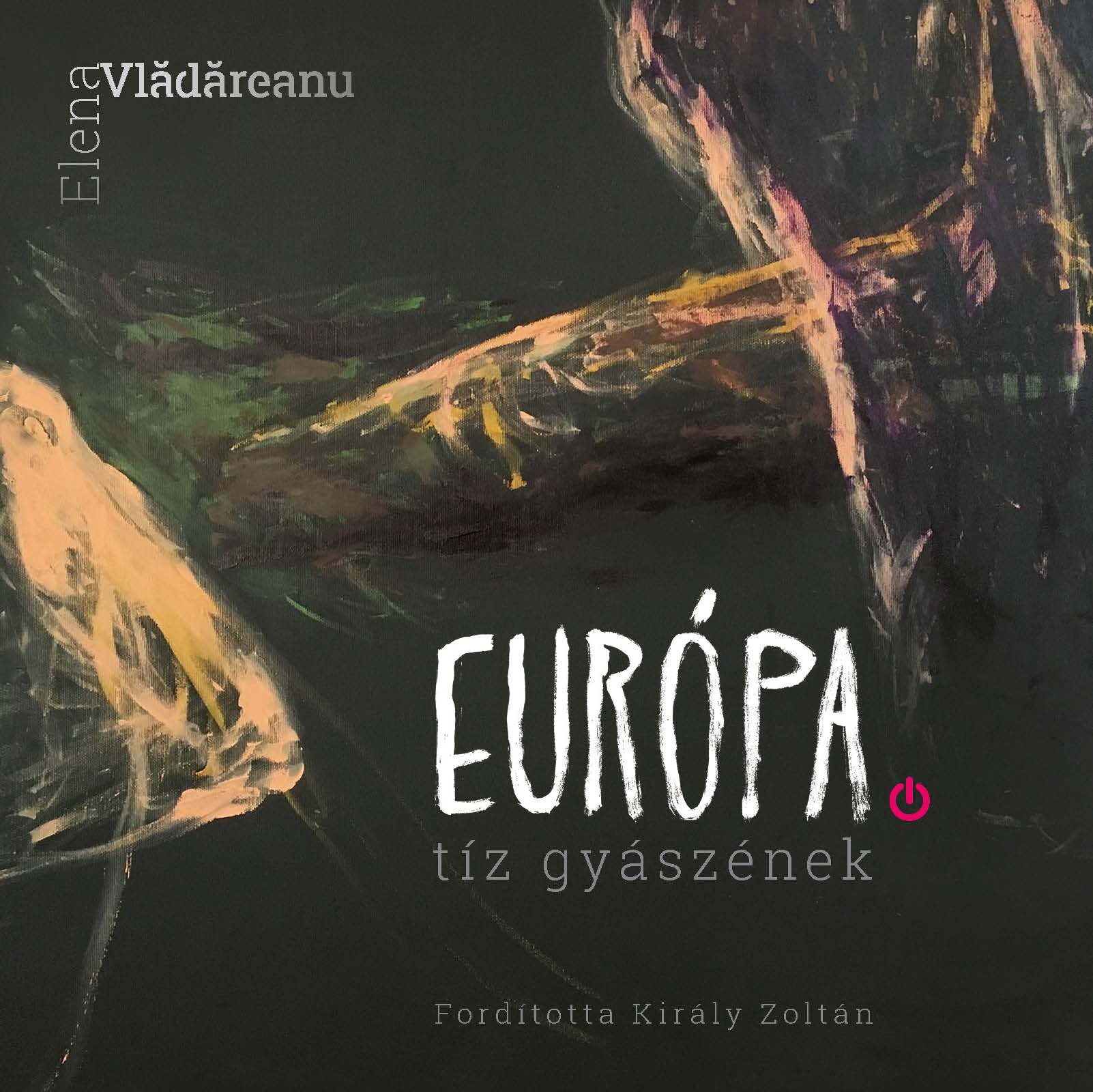 Elena Vlădăreanu: Európa. Tíz gyászének [Europe. Ten Funerary Poems]. Translated by Zoltán Király. Targu Mures, Lector, 2021.

Category: poetry
Pages: 96
Cover: hardback
ISBN 978-606-8957-33-3
Elena Vlădăreanu is a poet, writer and playwright born in 1981 in Medgidia, Constanța County. After graduating from the Faculty of Arts of the University of Bucharest, she worked as a journalist for several Bucharest dailies, and since 2006 she has been the editor of the Romanian Radio's cultural program Present Time (Timpul prezent). To date, eight independent volumes have been published, and her poems have been translated into English, Albanian, Bulgarian, Czech, French, Croatian, German, Swedish, and Hungarian. Together with her young fellow poets (Răzvan Ţupa, Claudiu Komartin, Miruna Vlada, Marius Ianuş, Dan Sociu, etc.), they founded the 2000 Literary Group, which aims to renew contemporary Romanian poetry. With their initiative, they have managed to gain professional recognition in Romania and abroad over the past 20 years.
Elena Vlădăreanu's poems are characterized by originality, violence, sexuality, pragmatism, and cruel honesty. The poems give the impression of a monologue free of any stylistic ornament.